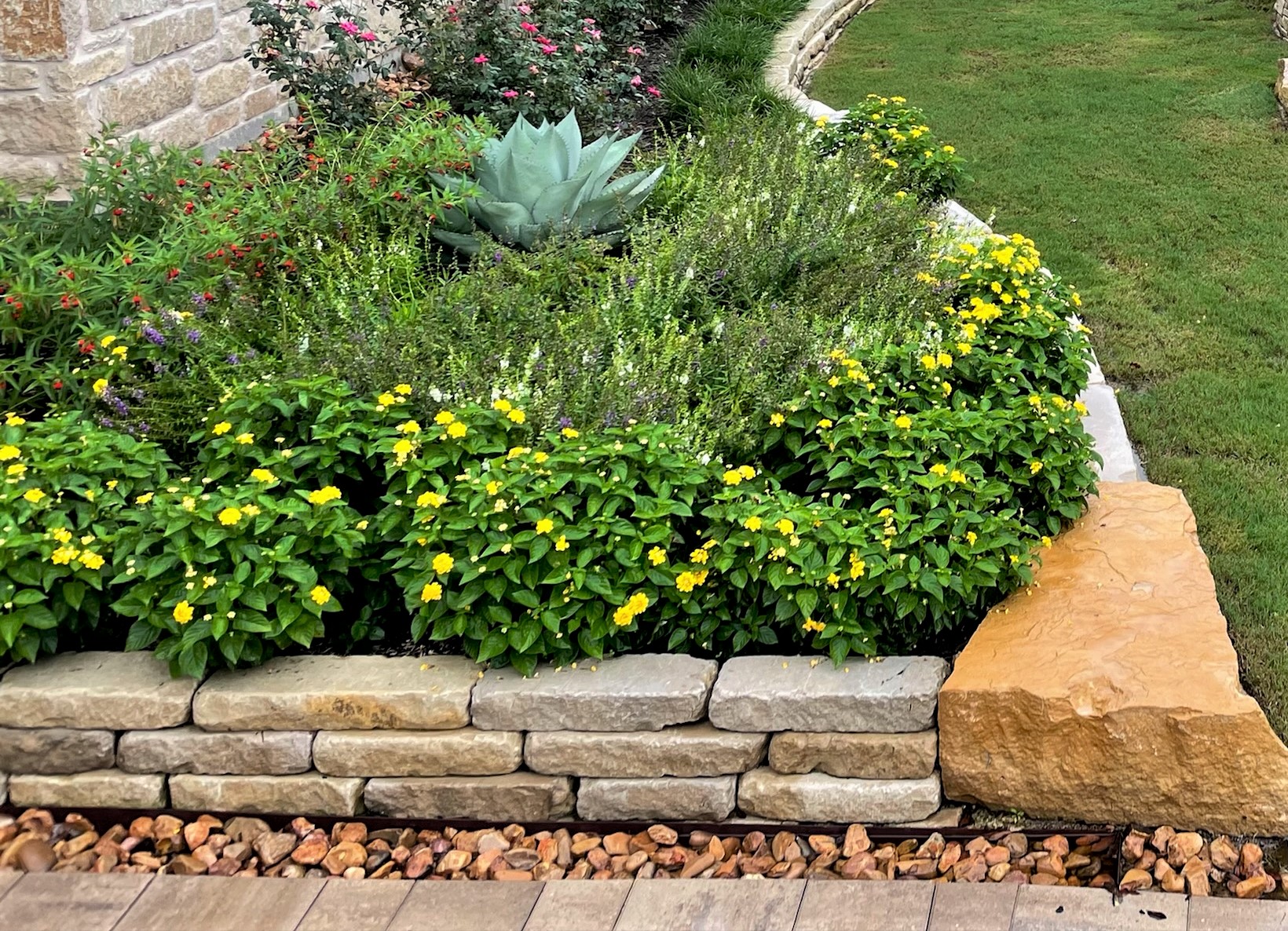 Water Efficiently – Water your yard early in the morning or late in the evening to reduce evaporation. Use a hose or water directly for spot areas that might need extra attention.
Mulch – Apply a layer of mulch around plants and trees. This helps retain moisture and regulate the soil temperature. It also helps with weeds!
Native Plants – opt for native or drought hardy plants that require less water. Certain plants like lantana, esperanzas, and Texas Sage love the heat and require less water.
Regular Maintenance – Keep your lawn and garden well-maintained by mowing at a higher setting to shade the soil, reduce water loss, and avoid stressing the grass. Never mow shorter than 3 inches. Keep weeds under control as they compete for water with your grass and other plants.